The Lone Star African Violet Council (LSAVC) is an association of individuals with an interest in African Violets. LSAVC was founded in 1975 and is a resource for African Violet enthusiasts across the state of Texas.
Members of LSAVC, including local African Violet Societies and individuals, are interested in sharing information about the culture of African Violets and other gesneriads. LSAVC members work to stimulate interest in African violets by providing educational activities and judged African violet shows in communities statewide.
State Convention and Show
"Violets Celebrate the USA"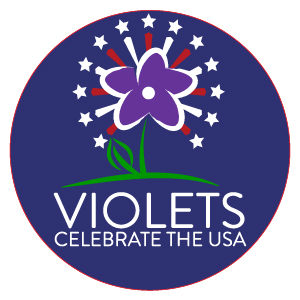 October 27 – 30, 2021
Radisson Hotel at Fossil Creek
2540 Meacham BLVD.
Fort Worth, TX 76106
This exciting 3 day event full of beautiful plants will include an AVSA judged show, an outstanding plant sale, excellent presentations, meetings, and the opportunity to enjoy fellow African violet enthusiasts.
Registration information will be posted on this website and in the LSAVC newsletter.