The Lone Star African Violet Council (LSAVC) is an association of individuals with an interest in African Violets. LSAVC was founded in 1975 and is a resource for African Violet enthusiasts across the state of Texas.
Members of LSAVC, including local African Violet Societies and individuals, are interested in sharing information about the culture of African Violets and other gesneriads. LSAVC members work to stimulate interest in African violets by providing educational activities and judged African violet shows in communities statewide.
Lone Star 2021 Convention and Show – Fort Worth, TX
Best in Show and Best Standard, Mary Craig exhibited by Wayne Geeslin
Best Interpretive Plant Design, 2nd Best Design in Show, "Plymouth Rock", by Glenda Williams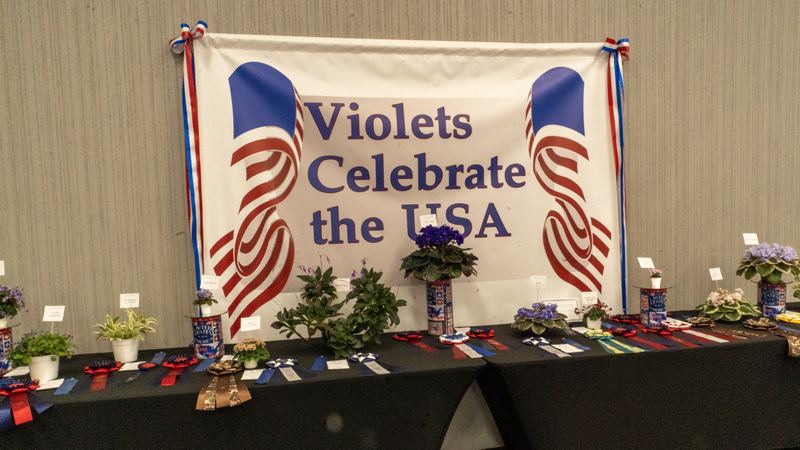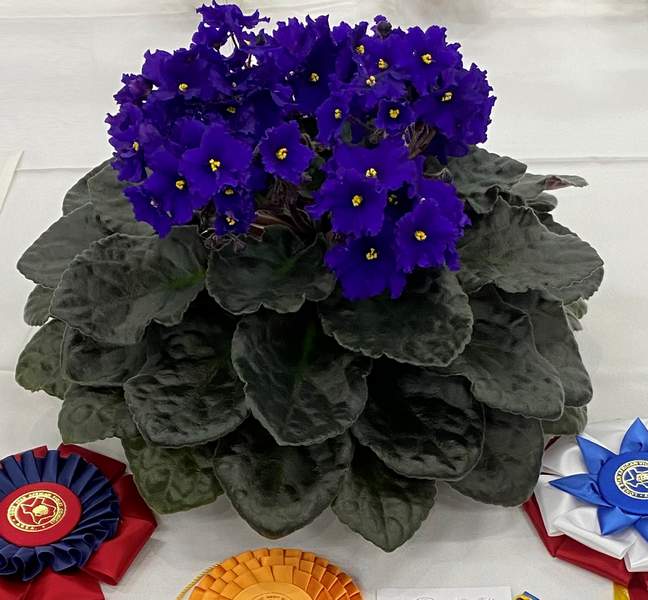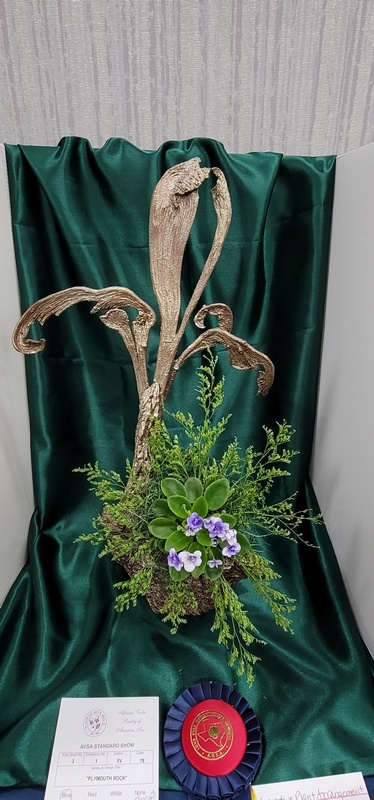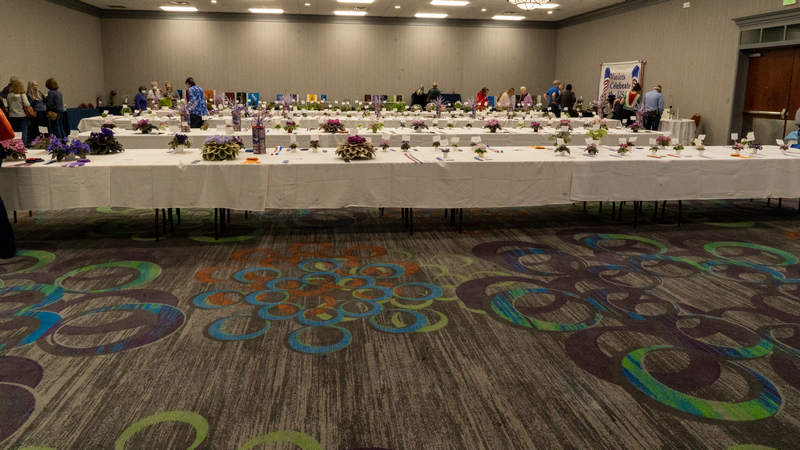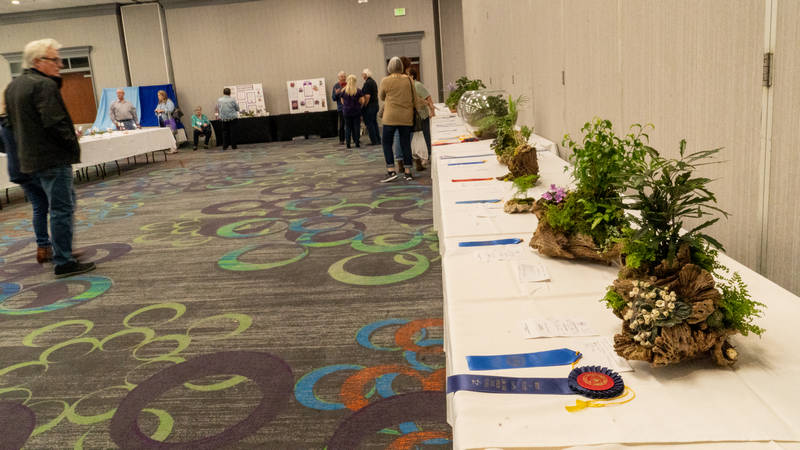 ---
The archived Lone Star 2021 pre-convention page with registration info, complete convention package, show schedule and more is here: 2021 State Convention and Show.